SwitchME KNX
Switch actuator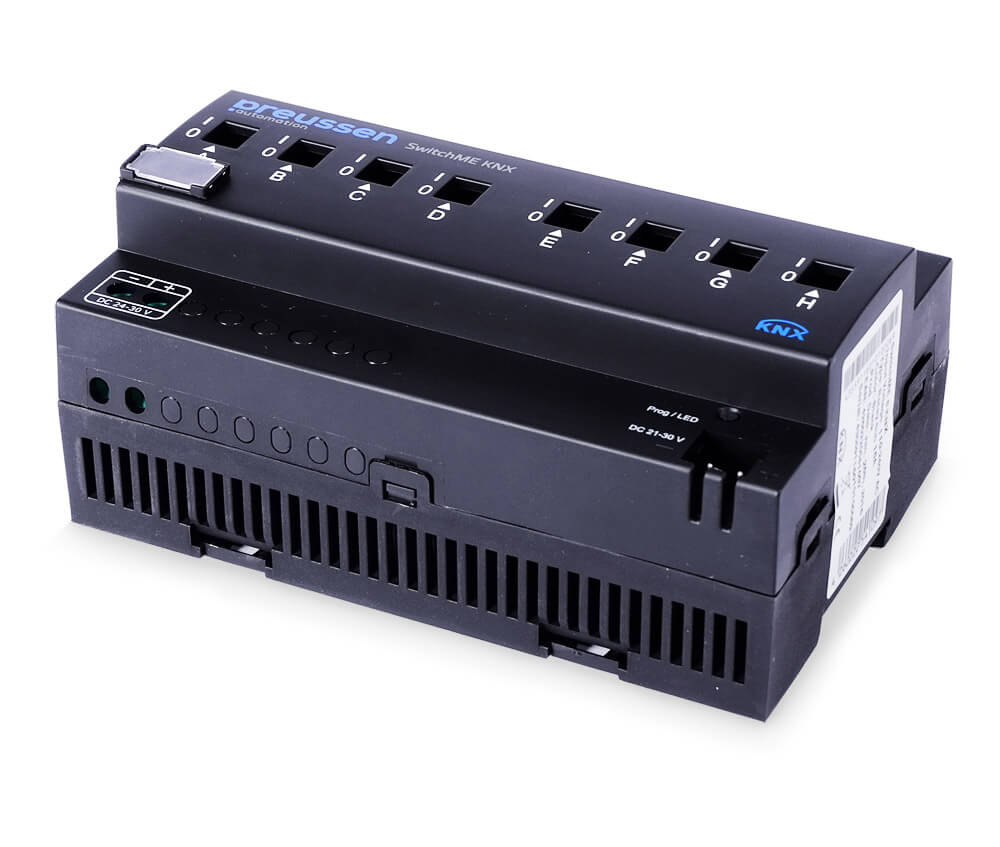 The SwitchME KNX of preussen automation is a switch actuator with four, eight or twelve channels, 16 A per channel maximum load an ...

Super I/O 12 KNX
Integration modul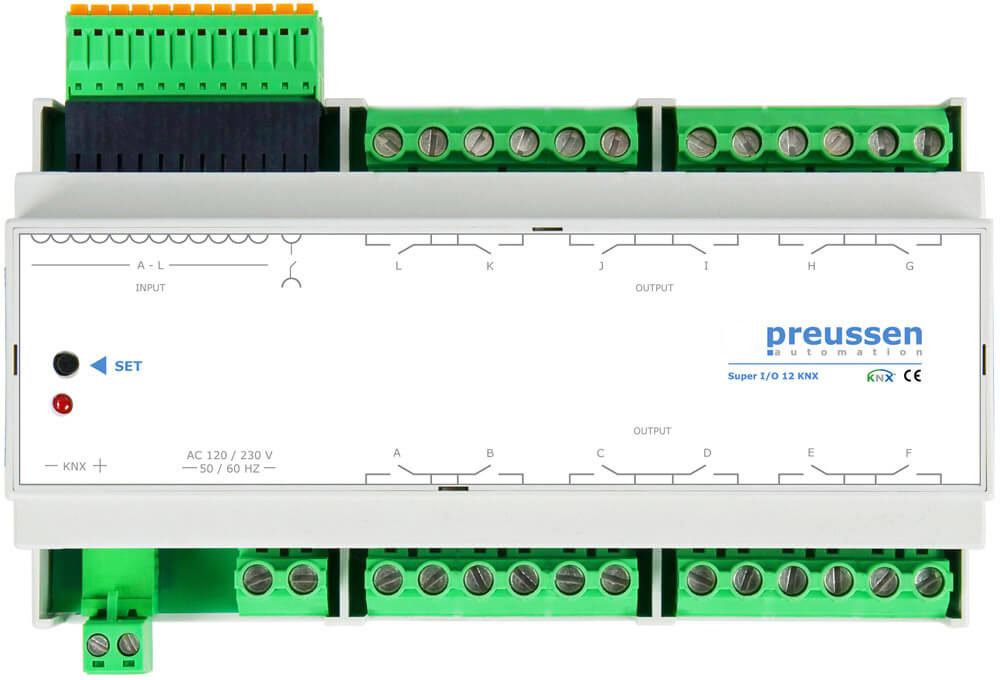 The new royal class of hybrid devices: the Super I/O 12 realizes a whole automation solution in just one device. With its twelve h ...

USB2KNX
USB Gateway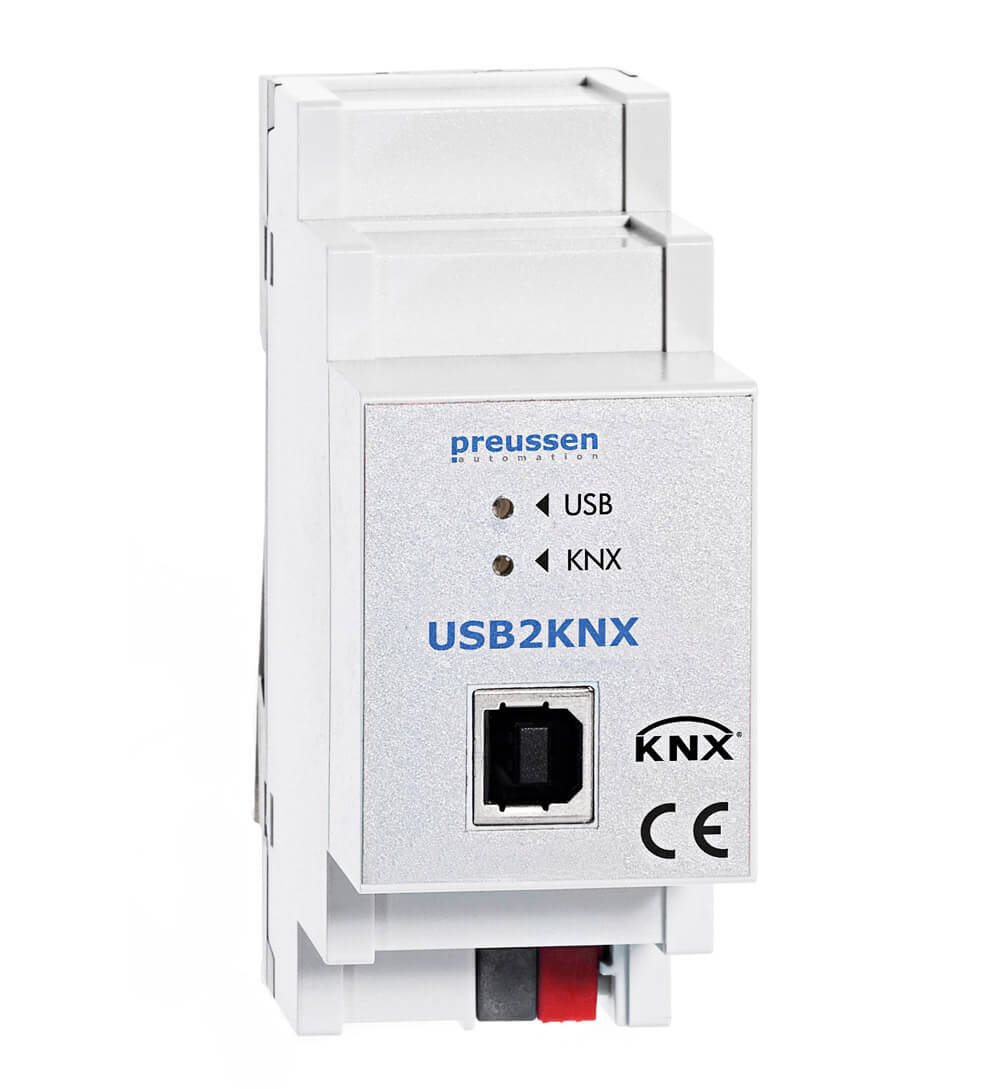 USB interface between PC and KNX BUS
The intelligent solution for optimal connections. The new KNX USB interface USB2KNX est ...

Switch2 KNX 4
Dry contact module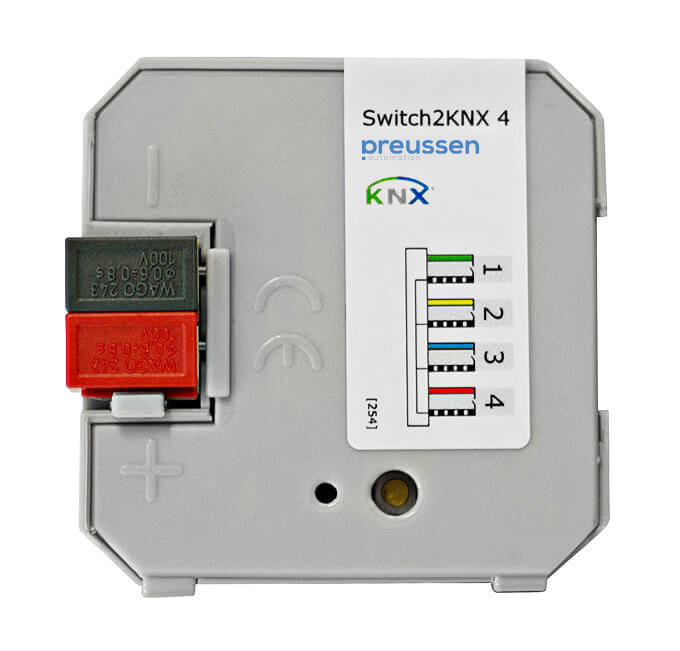 The Switch2 KNX 4 module is the ideal tool to involve any buttons, switches, window contacts or other contacts in a KNX BUS. Alrea ...

Motion 360 KNX
Sensor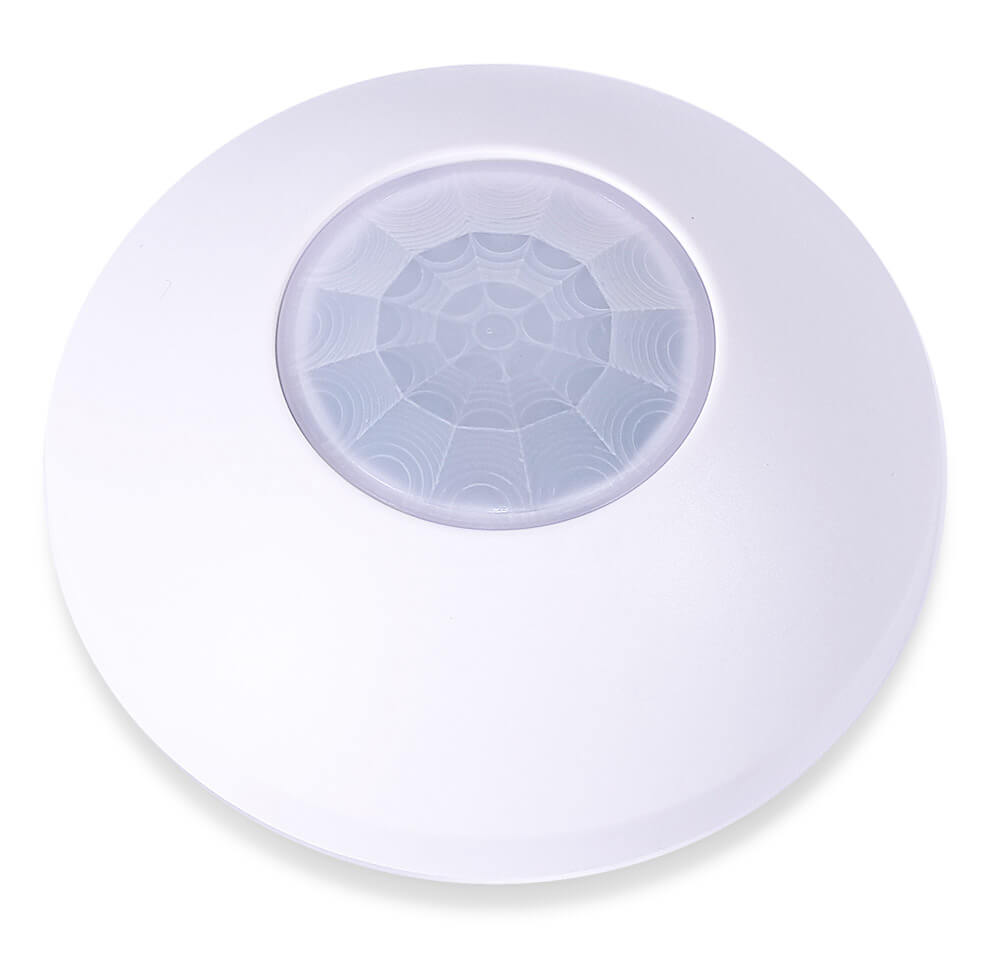 The multi functional sensor Motion 360 KNX is suitable for ceiling mount. It monitors movement, brightness and temperature with a ...